WELCOME TO BLACKSTOCK
about 1 month ago
Welcome to Charles F. Blackstock Junior High School; located in south Oxnard. Our award-winning school is part of the Hueneme Elementary School District. Blackstock JHS is currently led by Principal Thomas Beneke and Assistant Principals Maria Granado, Rossana Padilla and Irma Melgoza-Vasquez. Our amazing staff of almost 70 educators strives for excellence on a daily basis to support over 1300 sixth, seventh and eighth grade students.
We have an award winning music and arts program, a wide variety of clubs across our campus and an outstanding after school program available for students. We provide a positive learning environment that is based on high academic and social expectations for our students.
Our campus is a vibrant collective of educators and lifelong learners who are dedicated to moving our school and community forward in positive directions. At Blackstock, we continually strive to recognize and celebrate the gifts of our families, our amazing blend of cultures and the rich languages represented in our community.
We have a beautiful campus with a focus on scholarship and an appreciation of world cultures. Our campus is a dynamic space that is constantly changing and adapting itself to reflect the world around us and to best meet the needs of our students.

As community members, you are a valued partner in the important work we do each and every day at Blackstock. Help us celebrate our commitment to excellence by supporting our students and staff.
We encourage students, parents and families to take active roles in the education and activities that take place at Blackstock. We offer parents and community members numerous opportunities to learn more about how to effectively support your child to be as successful as possible! We offer free classes through Triple P parenting classes (with a focus on teenagers), First 5 parent support groups, adult ESL classes, parent academies and more!
Please join us for our monthly Cafe con Leche meetings where guest speakers provide a wealth of information to you and your family. Cafe con Leche also provides you the opportunity to meet with our administrative and counseling teams, on an informal basis, in order to ask questions and get the support that you need.
As part of our commitment to serve our community, the administrative team and I encourage you to email our Blackstock staff with any questions, comments or concerns that you may have regarding your child or our school programs.
If you are a parent and would like to be kept informed of your child's progress, grades and/or assignments from your phone, computer or tablet, please feel free to set up your Parent Connect account. All you need to do is visit our front office, present your photo I.D., and we will provide you with your username and password so that you may access your Parent Connect account. Parent Connect allows you to easily access your child's most current grades, attendance and assignments. Links are also available to email your child's teachers.
At Blackstock, we believe that each and every individual has an essential role to play in moving our students, school and community forward. To assist our students in attaining these goals, we have developed the following:
Blackstock Guidelines for Success:

Be prompt - sit quietly and be ready to learn when the bell rings.
Be prepared - come to class with supplies and an academic attitude.
Be polite - respect all of your classmates, teachers, materials and yourself.
Be productive - do your best work and ask for help when needed.
On behalf of the staff here at Blackstock, we thank you for the opportunity to educate and serve our students, your families and our community!
The Blackstock Administrative Team
Sixth Grade ROCKS!
3 months ago
Inspire and empower every student to thrive every day.
How can I prepare for sixth grade?
Click on the link for the recommended sixth grade supply list.
2016-17 bell schedule
Take a look at a typical day of a sixth grader.
2016-17 Early Release Dates
Dismissal time is at
1
1:52
a.m.
on Early Release Fridays.
Friday, October 28, 2016
Friday, January 27, 2017
Friday, March 3, 2017
Friday, March 31, 2017
Friday, May 26, 2017
Welcome back 7th & 8th graders!
3 months ago
Inspire. Empower. Thrive.
Let's get ready!
Click on the link for the recommended 7th/8th grade supply list.

2016-17 Early Dismissal Days
Dismissal time is at
1:55 p.m.
on Early Dismissal
Mondays
.
Monday, September 12, 2016
Monday, September 19, 2016
Monday, September 26, 2016
Monday, November 14, 2016
Monday, November 21, 2016
Monday, November 28, 2016
Monday, December 12, 2016
Monday, February 13, 2017
Monday, February 27, 2017
"Safe Zone" Resolutions - Resoluciones Sobre "Zonas Seguras"
Café con Leche
about 1 month ago


Our next Food Share distribution will be on Thursday, July 6th, outside of room 31.


Nuestra siguiente despensa de comida sera el jueves, 6 de julio, afuera del salon 31.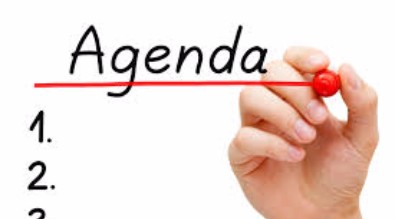 All families are invited to our monthly Coffee Talk meetings with community agencies, school counselors and school administrators. We meet every first Thursday of the month from 9-10 a.m. in room 31.
Invitamos a todas nuestras familias a nuestras reuniones de Café con Leche con agencias comunitarias, consejeras escolares y director/as. Nos reunimos cada primer jueves del mes de 9-10 a.m. en el salón 31.
Please contact our counseling team or school administrators, if you'd like to suggest a topic for these monthly parent meetings.
Por favor comuníquese con nuestras consejeras o director/as, si quisiera sugerir un tema para nuestras reuniones mensuales.